Work when you want, pay only what you need
Grow your business at the Geelong Small Business Hive, located next door to our Geelong Post Office at 108 Gheringhap Street.

hot desks

meeting rooms (including boardroom)

high-speed internet

colour and 3D printers

audio-visual equipment

secure lockers and kitchen facilities

free on-site car parking

events and workshops

mentored by business experts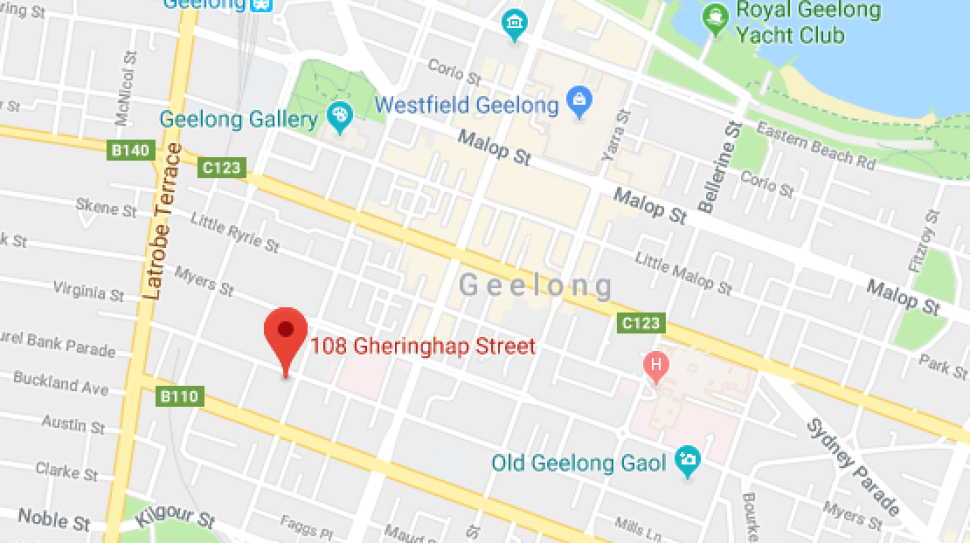 Book your free one-day trial
Meet Geelong's small business community
Video: Aerial shots show the seaside town of Geelong, the stately white building at the end of its long pier, boats dotting the bay, the colourful statues lining its shores.
Audio: Upbeat music
Video: A red-headed woman, Pamela Dorward, is interviewed in an office.
Audio: Community's really important in Geelong. We're still very much like a small town and you get to know everyone within the community and within the businesses.
Video: An aerial shot shows an Australia Post building in the middle of town. An entrance is marked "Small Business Hive". Smiling people chat in the office. Australia Post bags sit on chairs arranged in rows.
Video: Pamela is interviewed.
PAMELA: The Small Business Hive is really important for the community because it gives all the small businesses somewhere that they can go to to get information, as well as gives them a place that they can learn and grow.
Video: In a harbour, yachts line jetties. Wooden beach stairs lead to rolling waves. The pale sun shines on the ocean horizon. A large football stadium sits in the middle of town.
Video: A man, Raigan Howard, is interviewed in a kitchen.
RAIGAN: I've been in Geelong since I was about two and a half. I think my favourite part is certainly the Great Ocean Road. Just amazing coastline. Beautiful. I love the fact that we're 30 minutes away from surf beaches. We're 40 minutes away from a big city. My name's Raigan Howard and I'm the CEO and founder of Hello Hurricane Foundation.
Video: Raigan exercises in a large yard. He trains boys. A T-shirt is emblazoned, "Weather the storm". On a sports field, Raigan high-fives a teenage girl.
RAIGAN: Basically, we do youth-specific functional training for mind and body. I like the idea of leveraging off other people and working and collaborating together and that's what Geelong does. I started my own business. It was my time to actually do youth work in the way that I saw that it needed to be done. And so I went, "Well, I've got the background, I've got the skill set. That's what I need to be doing." 

Video: In the Small Business Hive, Raigan shares a smile with a blonde woman, Kate Noseda.
Video: Kate is interviewed in an art gallery.
Video: In a park, she works on her laptop. Kate visits the art gallery.
KATE: My name's Kate Noseda and I've lived in Geelong for eight years. I love how friendly the people are. Very easy to meet people. I started my own graphic design business as a freelancer probably about 15 years ago. What inspires me in Geelong is definitely the Art Gallery. Getting to see all the different artwork is really fantastic.
Video: A curly-haired woman, Anna Treloar-Tanner, is interviewed in an office.
Video: Anna plays with a toddler in the park and on the waterfront.
ANNA: I'm Anna Treloar-Tanner. I'm an occupational therapist and I've lived in Geelong for about three decades. It's a great place for kids and families. I run and own Barwon Occupational Therapy, which is a Geelong born and bred business. And it started off with me on my kitchen table and then grew from there.
Video: Kate Noseda looks through the art gallery. At the Small Business Hive, she sits at a desk and chats with Pamela.
KATE: A big challenge I had with my business was that I felt it was quite isolating. I was a freelance designer. I would go and meet my clients, but then I'd go home. So when I found out about the Hive, it's just been amazing. Get to go along and be part of a community. 

Video: Anna works at her laptop. In the Hive, she walks towards Kate. Workshops are advertised in the Hive.
ANNA: The Small Business Hive is great because it was flexible. I could bring in another staff member and up our membership each time, and great business mentoring too. 

Video: Anna selects a postage envelope from a display. Raigan sits at a desk in the Hive. Pamela updates a blackboard schedule of workshops and arranges chairs.
RAIGAN: AusPost being nationwide, they've got a big pull and so they're able to bring in probably more specific help to run workshops and help the small businesses that are using the place. 

Video: Anna talks with a small group. Raigan writes on a whiteboard. Clients chat and shake hands.
ANNA: The Small Business Hive is pretty cool for the Geelong community because it provides us access to facilities, business mentoring and this space where small businesses can actually grow. 

Video: Aerial footage shows Geelong's leafy streets leading to the blue sea. Anna, Kate and Raigan smile at the camera.
RAIGAN: Probably one of the biggest challenges for small business is small businesses do it alone and I think having a space where you're all in this together really creates an amazing sense of community that you can actually do it. Let's work together and let's do something great. 

Video: On a white screen, the red Australia Post icon appears beside the words "Small Business Hive". Text: smallbusinesshive.com.au
Video: The Australia Post logo appears.
Membership type
Casual
Lite
Full
Cost

Casual

$30 per day

Lite

$215 per month

Full

$395 per month

Access

Casual

Pay as you go (during business hours)

Lite

10 days per month (during business hours)

Full

24/7

Business mentoring

Casual

Extra charge

Lite

Extra charge

Full

Included

Boardroom access

Casual

Extra charge

Lite

Included

Full

Included
Bookings required for all meeting rooms and boardroom (online calendar available to members)
Boardroom available at $40 per hour, $140 for half day (4hrs) or $280 for a full day (8hrs)
Boardroom capacity is 10 people and only bookable during business hours
Business hours are Monday to Friday, 8.30am – 5.30pm