The value of trust in a fake news era
Can channel choice overcome the challenge of misinformation? A recent IPAA event in Western Australia explored ways to create effective, trusted public campaigns. And as the recent winner of IPAA Victoria's Leadership in the Public Sector Awards shows, smart communication strategies can effect change – and ensure government programs succeed.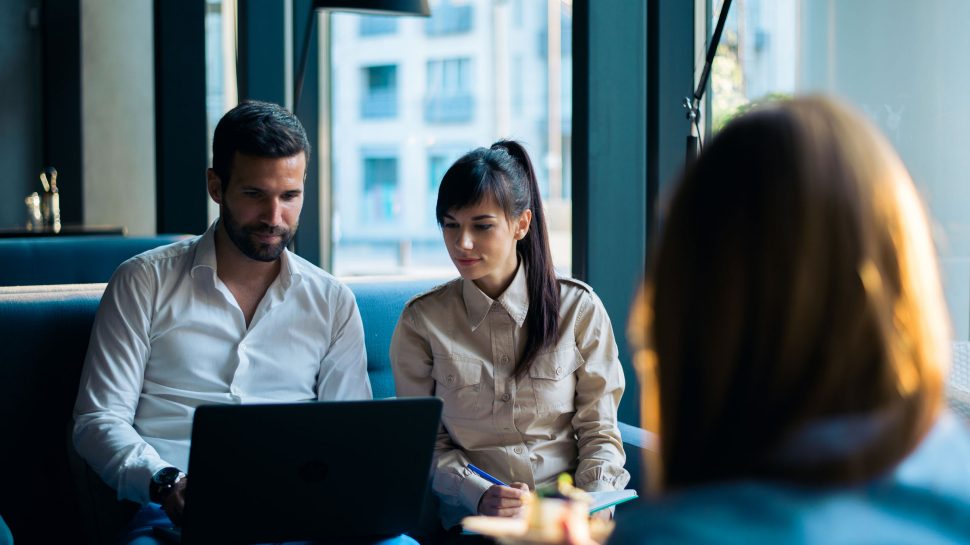 Key points
A IPAA WA event in March explored the importance of credibility and trust in government communications.
Working with trusted partners to share physical assets and channels can help confer authority and credibility on senders.
To help build trust, communicate clearly and often across many different channels – including those with higher degrees of trust, such as mail.
In 1859, British preacher Charles Spurgeon wrote "a lie will go round the world while truth is pulling its boots on." Over 150 years later, in an age where fake news and social media influencers can sway public opinion in a single click, this has never felt more true.
This creates challenges for public servants seeking to share important information with the general public – whether during an emergency response situation, or as part of a planned communication campaign.
At IPAA WA's Communication Nation in March, delegates explored the importance of credibility and trust in government communications. The event brought together delegates from diverse WA-based government agencies, and was sponsored by Australia Post.
In his opening address, Australia Post Regional Director – Government Tim Adamson noted the event theme's alignment with his organisation's social licence to deliver for all Australians.
"With over 200 years of servicing the community, Australia Post plays a trusted role in the lives of Australians, and our extensive retail and delivery network provide a valuable way for government to connect and communicate," he said.
One example is a recent successful trial with the WA Electoral Commission during the March 2021 state elections.
"Citizens could lodge their vote early through two Post Offices in the CBD, as well as in-store ballot boxes in 27 Post Offices across regional WA," explained Tim. "They told us it was very convenient, they could vote in their lunch break in a trusted and secure environment."
In a research study conducted by Bastion Insights for Australia Post, 79% of respondents said they would find it valuable to be able to go to the Post Office to vote early in a local, state or federal election.
"We're working on other models that share our assets with other agencies," Tim added. "And that also means we can share our social licence, the trust and acceptance we have across Australian communities, which is such a valuable commodity."
Choosing credible communication channels
For Tim, one of the most important take-aways from the WA event was understanding the challenge for public servants, who often need to bridge the gap between subject matter expertise and political messaging.
"How do they make sure the information they get out to the community is both factual and believable?" he reflects. "Part of that involves rebuilding trust if it is lost."
Panellist Neil Bennett of the Bureau of Meteorology shared how his organisation has changed its approach in the decade since Perth's disastrous hailstorm – when trust in its communications was undermined by its late warning.2 They now communicate more regularly across more channels, including social media.
Frequency and visibility can help build trust, especially in a void of information. "You need to get the message out quickly, making sure you communicate the whole truth, and use plain English so everyone understands the message," says Tim.
"Our 4,000 Post Offices across the nation receive around 228 million visits a year," he explains. "During an emergency situation, such as bushfires, we can target local areas with relevant information."
The Bastion Insights study also found 69% would trust community information displayed at the Post Office, and 42% said it would help them feel more part of the community.1
"Mail is also still a very important method of communication, particularly within a multichannel strategy," says Tim. "It can back up information that's on TV, Facebook or the radio, and get it onto the kitchen bench."
Nine in ten surveyed Australians say they would read or skim through addressed mail sent by the Federal Government, and 60% would then keep it for future reference.1
According to a recent Accenture study commissioned by Australia Post, "mail helps build brand trust significantly more than email. Not only does mail lend credibility to a message, it also confers greater levels of trust on the sender than email."
So if you're looking for a channel that brings authority to your communication, mail is hard to ignore. The Accenture survey found 58% of surveyed Australians prefer mail for "important information," and 34% believe the information sent via mail "is always credible."3 The report recommended building "trust cues" into mail communication to improve effectiveness. These include projecting authority through design (such as a familiar colour palette, logos and icons), and using clear language to ensure the message is consistent with the organisation's values.
Recognising the impact of trust
Australia Post's partnership with IPAA extends back over a decade, and also includes sponsorship of the IPAA Victoria Leadership in the Public Sector Awards 2020. Tim presented the Department of Premier and Cabinet with the Communication Excellence Award for their Family Violence Reform Action Plan 2020-2023, at a ceremony dinner on April 20.
"After such a challenging year, when people demanded proactive and consistent communication from leaders and government, it's important to recognise the effort it takes to make a positive impact," says Tim.
"For me, inclusion is an essential aspect of communication," says Tim. "We have to ensure we do not discriminate – and that means understanding our diverse audiences, and their channel preferences and language abilities."
He says Australia Post will continue to support government in both traditional and new ways, to communicate with communities. As a credible, trusted partner, it is well placed to help public servants navigate the unknown with citizens, counter misinformation, and share the messages that matter.