Why mail remains at the heart of Australia's election campaigns
In a digital age, it may be surprising to learn that traditional mail is the preferred way for Australians to stay engaged at election time. Here's why mail is often used in an election campaign as a reliable and cost-effective way of reaching voters.

Mail remains one of the most effective ways to engage voters during election season. A Bastion Latitude survey commissioned by Australia Post in August 2018 showed that 57 per cent of voters say they read election mail as soon as they get into the house or when they have time at home.
Over 16 million people in Australia are enrolled to vote, and every one of them has a mailing address.1 Developing a mail campaign that highlights your key policies could be the best way to help them understand your election platform.
Why mail campaigns work
Research by Australia Post found direct mail to be effective across all age groups and demographics for two reasons. The first reason is because it's tangible - you can hold it in your hand and that gives it substance. The second reason is because mail is increasingly rare and therefore has the ability to attract more attention than yet another web banner ad or email.
According to 53 per cent of voters, receiving mail makes them feel valued2. When a lot is at stake in an election campaign, this could be a short cut to building trust.
In addition, 6 in 10 Australians say they prefer to hear about local activities and services via addressed mail or flyers in their letterbox2. Only 26 per cent would rather receive this information via email, and only 1 per cent would opt for a telephone call.2
The Bastion Latitude survey also found that Australians value election mail because it helps them identify previously unknown candidates and understand their key policies. They also view mails as less superficial and intrusive than other types of election advertising.
Additionally, 95% of Australians would open addressed mail that they receive, with 4 in 10 claiming they would remember the message2.
Developing a successful mail campaign
While reaching voters at election time is crucial, candidates also need to ensure their key message is both heard and understood. Consistent messages across all communication channels is important but how it's done is just as essential. As one voter says, "if it reads like an ad, I will deliberately forget everything in it."
Bastion Latitude's research has found these methods to be the most effective ways to capture the attention of voters in mail communication:
41% of Australians want the main proposed policies highlighted
24% of Australians want the main theme featured clearly throughout 
15% of Australians want the candidate's name in large text throughout
Creating targeted campaigns
When using unaddressed mail, it's important to know you're reaching the right people in the right electorates. This is where Australia Post's Campaign Targeter can help. The online tool allows you to target suburbs, postcodes and electorates in single or multiple postal rounds. It also provides access to up-to-date census and demographic data so you can strategically pinpoint your campaign.
Book your unaddressed mail online
One of the easiest, and most cost-effective ways to engage voters collectively is via an unaddressed mail service. Pre-booking your political UMS campaigns online with Australia Post could help you save time by removing the need to complete and send physical forms. It's also simple to use and will give you an access to an online booking tool.
The stakes are high in the current political landscape, so it's important to make sure your campaign efforts count this election. To that end, mail can be a highly effective part of a multichannel campaign strategy to reach, inform and connect with voters.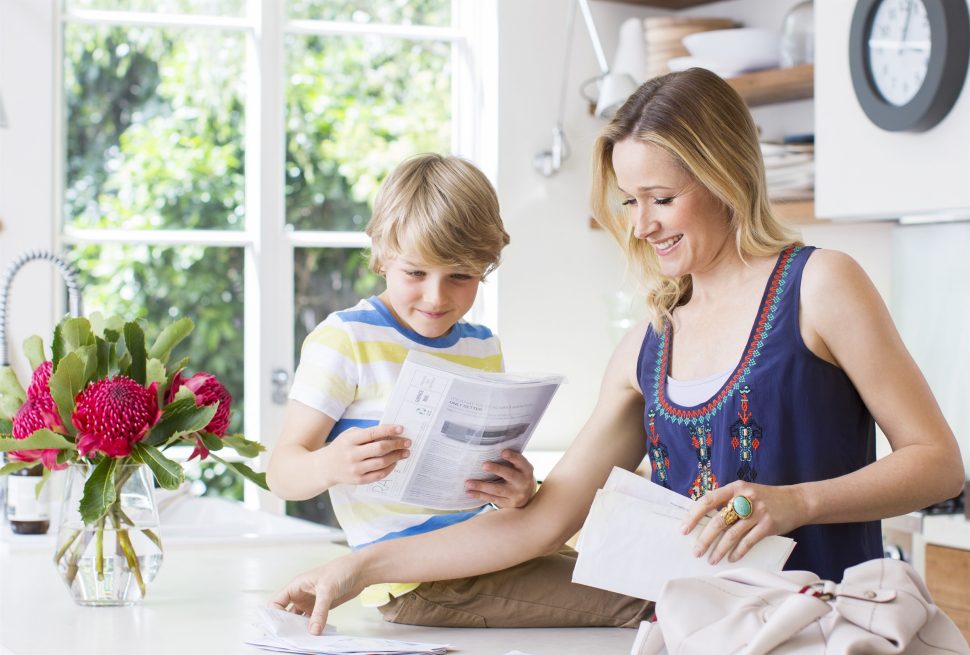 Planning your next marketing campaign?
Our Campaign Targeter tool could help you better reach and connect with new customers.

Subscribe to our Building Business newsletter

Read engaging business stories, discover new ideas, and learn about great offers in our monthly business newsletter.