The digital economy is changing - and fast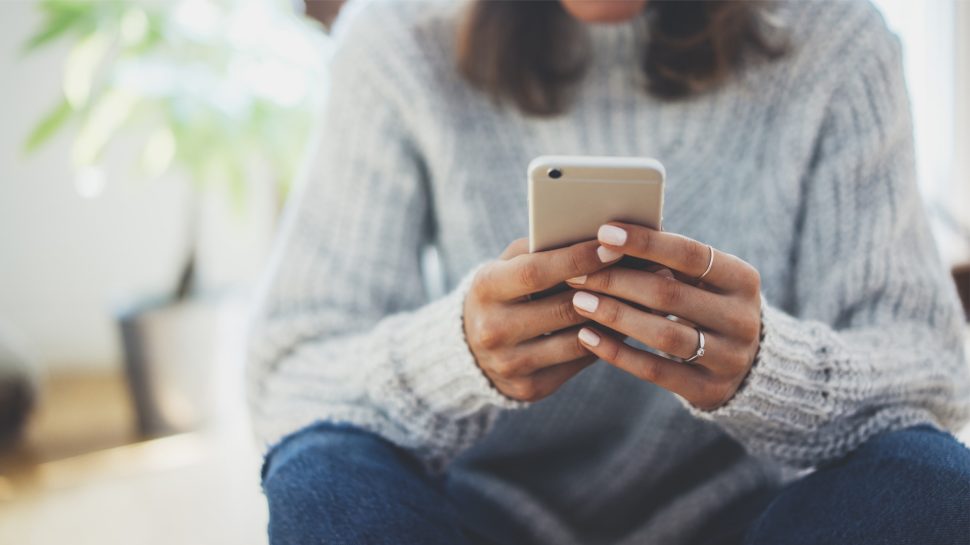 The digital economy is changing the way Australians interact, connect and transact, and is one and the same as the broader economy, says Australia Post's Rebecca Burrows.
"It's not just online purchases," says Burrows, General Manager Segment Development & Marketing, Business & Government at Australia Post.
"It's checking your email, using social media, using public transport cards that you might now top up online but you used to go to a booth to do, paying bills, doing banking, using mobile apps, all of those things that we do when we're on the move – Australians are embracing the digital economy, maybe without even knowing that they are."
Australians are well-known as early adopters of technology and our increasing use of digital services presents both challenges and opportunities to businesses.
For one thing, power has shifted to the consumer, who is demanding choice and convenience in every interaction they have, both in the product space where they want to be able to shop around online and compare prices and offers and also in the way they access services, says Burrows.
Switching electricity companies, for instance, used to involve phone calls and filling out and mailing paper forms. Now, consumers want to do all of this quickly and simply online.
"You see a customer or a business set the bar in terms of an experience, and then all the businesses the customer uses have to quickly follow that," says Burrows. Where one company offers personalisation, its competitors have to follow; or if a business promises speedy deliveries, others will have to match the promise.

Are your payments capabilities unlocking eCommerce growth?

A single-touch digital experience
In fact, consumers are comparing services across categories, asking why their bank can't provide the same sort of seamless customer experience they get when the use Uber to book and pay for a ride, or why interacting with their phone and internet provider should be any more difficult than managing their flights and frequent flyer points.
Expectations of customer service have also changed. Where in the past a customer might make a phone call about a problem and allow the business to quickly and quietly sort it out, many customers' first point of call today is on social media, airing their complaint for everyone to see. It means that businesses need whole new strategies around how to respond to social media and how they handle those complaints in a very public forum.
Customers also want a 'tell-me-once, single-touch' digital experience, where they put in their details and preferences once and can get the personalised experience across a range of services.
Users of My Post, for example, can store delivery address and preferences for Australia Post's parcel services and then use that same information to open a post office box. "That's the sort of tell-me-once, single-touch digital experience that we're sort of thinking through and working on," says Burrows.
"Obviously, most businesses that are operating in that digital economy are trying to build out those same type of experiences."
A new way to manage identity
Australia Post's Digital iD™ allows customers to verify their identity digitally and use it across a range of entities outside of Australia Post.
Australia's largest credit union CUA is trialling Digital iD to verify new customers' details online in minutes, instead of requiring them to come into a branch and fill out forms to open an account.
"We've actually enabled them to provide that really trusted experience for those customers," says Burrows.
Importantly, those Digital iD™ customers who want to open an account in a branch still have the option of doing so.
Along with the convenience of a one-touch experience, consumers also want to know that their data and personal details are safe.
"Trust is a really key enabler of the digital economy," says Burrows, adding that. "Consumers and businesses need to feel their data is in safe hands. One of our great benefits at Post is having such a trusted brand and that kind of accessibility that we provide."
A choice of payment options
Burrows says that to truly compete in the digital economy, businesses also need to offer their customers the choice and convenience of a range of payment options.
Australia Post's multichannel payments offer provides the choice and convenience to both the customer making the payment and the merchant receiving the payment, says Burrows. It draws on its network of more than 4000 retail outlets, as well as its digital expertise, to offer the choice of making payments for bills or eCommerce in-store, online or in-app.
Australia Post has for years helped merchants to accept payments through our payment gateways, SecurePay and POLi payments, and has recently added more options.
When transacting online, consumers don't want to go to another site to pay. Instead, they want the payment to happen seamlessly, almost in the background.
"Through the establishment of AlphaCommerceHub, merchants can integrate once into our platform and access a range of payment and alternative payment choices, including Visa Checkout, POLi, Android Pay, Apple Pay, Samsung Pay and Alipay," says Burrows.
"These are often unique services offered by different providers and requiring individual integrations which can be expensive and time consuming. Once integrated, the business has a single point of access from which to simply choose which services it wants to consume and provide to its customers, as well as tools to monitor and manage those services through a central dashboard and web portal."

Subscribe to our Building Business newsletter

Read engaging business stories, discover new ideas, and learn about great offers in our monthly business newsletter.