Leading in a new reality
While Australia is cautiously moving into the recovery stage of the COVID-19 pandemic, uncertainty will likely stay with us for many months. For managers and leaders guiding their people through this new reality, Beyond Blue has a few strategies for looking after your people's mental health and wellbeing.

Key points
The changes to home and work life can be stressful for many employees.
Leaders need to promote a mentally healthy workplace.
Beyond Blue outlines the initiatives leaders can take to help protect their people's mental health and wellbeing.
Australia Post shares how it helped protect its people's psychological wellbeing during this time.

The way we work has drastically changed this year. Whether it's working significantly longer or reduced hours or working from home, we've all had to learn new ways of getting the job done. In the midst of that, we've also had to learn a new way of living.
Transitions of this magnitude in our work lives can be stressful and sometimes, distressing. A survey in April by Relationships Australia found that up to 98% of respondents across every industry reported 'significant changes' to their work since the pandemic began. 63% of these respondents also experienced changes to their mental health as a result of changes in their work life.
While every workplace has adapted differently, all have likely relied on their leaders to steer their people through change with clear guidance, effective communication and most importantly, by continuing to promote a mentally healthy workplace.
According to Patrice O'Brien, Beyond Blue's Chief Community Officer, many businesses were on the right foot from the get go when things began changing in March. She remembers there being "a genuine and urgent concern from businesses for the wellbeing of their people."
Patrice says that many organisations are already thinking of mental health in a way that involves integrating it with their work culture. Her conversations have unearthed three key areas around mental health that are at the forefront of people's minds – the economic impact, safety at work and the future of work.
"Many people have been hit hard and most organisations have been impacted economically and financially," she says. The Australian Bureau of Statistics (ABS) reported in May that 72% of businesses have seen a decrease in revenue.
"There's also a big safety impact for businesses, not just around cleaning practices but also psychosocial risks like changes at work, job clarity and being exposed to physical hazards. Then there's the question of what work will look like in the near future."
ABS data shows that 74% of actively trading businesses have changed their operating models in the past few months, including scaling down, moving inventory and reducing workforce. The bigger the business, the bigger the impact of these changes on their operations and workforce.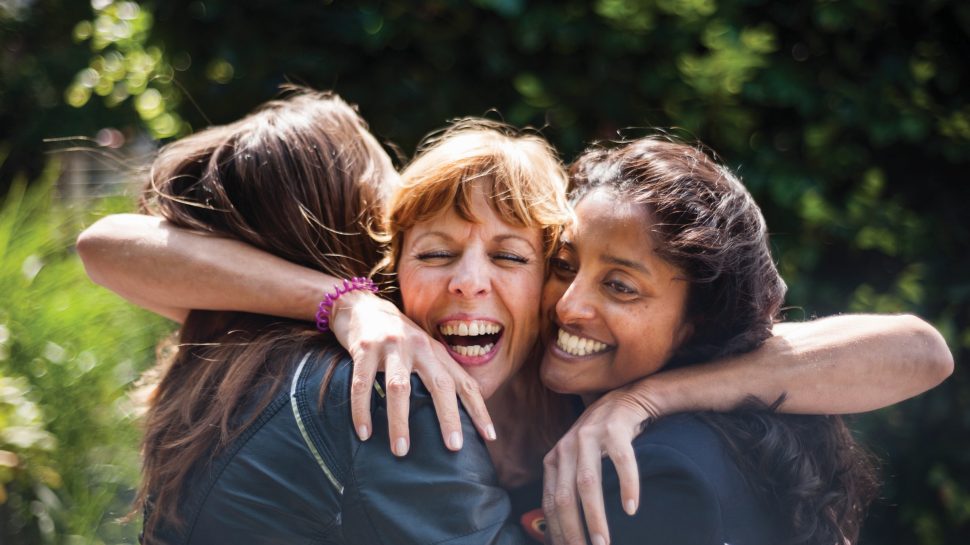 Know or support an Australian community organisation that's helping to build mentally healthy, resilient and connected communities? Encourage them to apply for an Australia Post community grant of up to $10,000.

Leadership in a time of crisis

A recent survey by Nature and the Lab of 3,500 respondents found that 44% of them are putting on a brave face but are deeply worried in private. Employers may need to be vigilant of this when engaging with their people and leaders.
Patrice says there are three types of leaders that are usually associated with producing better mental health outcomes. The first is a transformative leader who motivates and inspires people. The second is a task-oriented leader who focuses on prioritising tasks and getting results. The third is a relations-oriented leader who meets the interpersonal needs of employees.
"What all three leaders need to embody is authenticity," she says. "There has to be a strong focus on managing uncertainty right now by demonstrating responsibility, giving clear guidance and setting clear expectations."
"Effective communication is another way to promote trust and reduce uncertainty as long as the narrative is consistent and there's transparency. Stay close to your people. Remember that many are putting on a brave face so listen carefully to them because sometimes the smallest word is the most important. It is also important that leaders remember to look after themselves."
Senior leaders in large organisations are often not strangers to crisis management. They generally know how to identify trouble spots, mitigate risks and stay adaptable. But what they may also need to do in this time is look for the positives in these changes and consider how to retain them as part of the new work culture.
One such positive is the success and benefit of flexible work. New research from the DCA-Suncorp Inclusion@Work Index shows that flexible work fuels performance and improves employee wellbeing, and predicts it will be critical for an inclusive recovery post COVID-19. Even as businesses make plans for their workforce to return, Patrice says there is a real opportunity to make flexibility the new normal.
"People want autonomy back. They want to have the option to choose whether to work in the office or at home. Flexibility done well is good for everyone. If your organisation decides to make this the way forward then it must make sure that flex is equitable and accessible to all types of workforce groups."
Right now, however, there is significant anxiety over returning from the shutdown too quickly. Latest research from Culture Amp found that half of the 32,000 workers they surveyed aren't eager to return to the office and two-thirds say they would feel unsafe commuting to work when the restrictions lift.