Innovation with impact: How government can create real value
The momentum of digital transformation change is underway in Australia's government agencies. But is innovation still seen as a 'box ticking exercise' or is there now also a focus on tangible – and even radical – outcomes?
When the Queensland Police Service (QPS) launched online applications for its National Police Certificate in December 2017, it completely transformed the way Queenslanders applied for their checks. The previous in-person process could take up to two weeks to turnaround – impossible for those waiting for final job application approvals or travel visas. And it was draining frontline police time.
Within a month of launch, 72 per cent of all QPS checks were submitted online thus highlighting the willingness of users to swiftly adopt the change. True innovation is not simply something you 'do', it's the outcome.
In this case, that outcome included turning around certificates within an hour and saving over 1,400 police hours in the first month alone.
"When the outcome of an innovation program gives our clients better service, and meets their needs, it has succeeded," says Nathan Burgess, the Director of Information Management Services, Community Contact Command in QPS.
"We know we need to stay ahead. And to stay contemporary, we need to draw on expertise and assistance from the corporate world."
Having previously helped the Western Australia Police launch a fully digital police check process, Australia Post was a natural development partner for Queensland Police. This new solution is the first to integrate Australia Post's Digital iD™, payments and retail solutions into one seamless experience.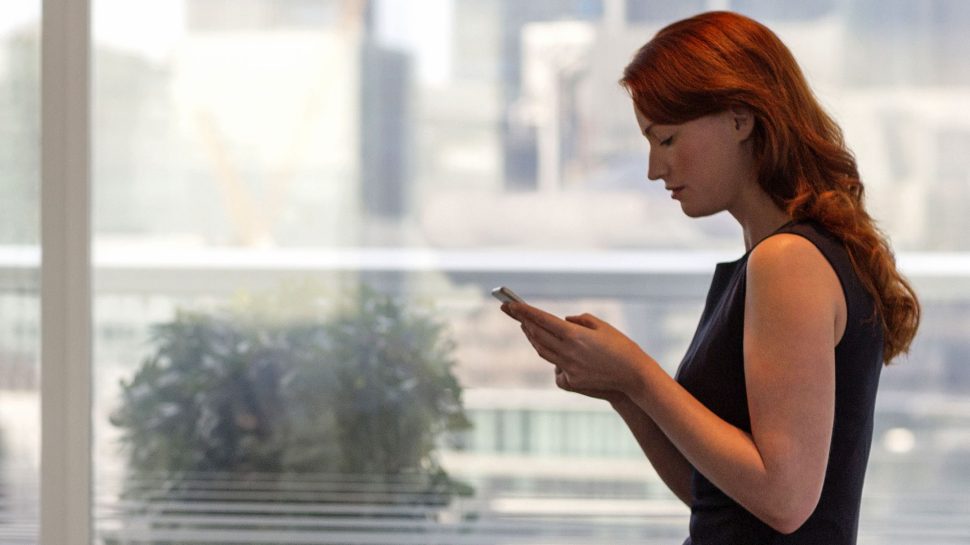 Need to make identity verification easier for you and your customers?

Overcoming obstacles to change

Collaborative external partnerships are just one factor behind great transformations, whether in enterprise or government. But government programs also face some unique roadblocks along the way.
"Short political and budget cycles add a layer of complexity beyond what's experienced in the private sector," explains Andrew Arcuri, Managing Director and Head of the Boston Consulting Group (BCG) Technology Advantage practice in Australia and New Zealand.
"In the private sector, shareholders are always seeking to maximise total return but government 'shareholders' change every three to four years, and will have different priorities from cost cutting to jobs growth."
He believes there is still a substantial culture of risk aversion in government, especially at a parliamentary level. "There's a fear of criticism - especially through the media cycle - and a feeling that 'any risk is bad and must be eliminated'."
This is something QPS recognised from the outset. "As with any other organisation, there will always be elements of resistance to change," says Burgess.
"But in QPS, there's a strong acceptance that we need to change to keep improving. Inherent in that will be some failure. But the expectation is that we learn quickly from our failures and are able to move on and not repeat the same failures again."
According to BCG's research into government technology transformation around the world, 'great' modernisations can create two to five times greater value than those that simply come in on time and on budget. Yet less than 5 per cent of public sector modernisations are 'great', and up to 80 per cent fail outright or are disappointments.
So what does it take to overcome those roadblocks, for a great transformation?
Be strong: steer through the challenges
With a mandate to digitise 80 per cent of their services by 2020, government agencies across Australia are certainly under pressure to transform. Arcuri believes this is creating focus, but there is an opportunity to create value "as long as we don't innovate for its own sake."
"An 'innovation agenda' can seem ambiguous. It's not about spending the set budget on the process, but understanding how this helps the portfolio achieve its mission."
This requires strong leadership to stay true to the end goal. However, Arcuri notes government decision-making tends to be slowed down by a need for consensus – making sure any impacts are fair for everyone.
In reality, change can be harder on some areas than others, and leading transformational change means steering the whole team over those bumps, rather than keeping everyone on the safest, smoothest path.
Technology innovation also needs very different planning processes to building a bridge or overhauling a healthcare system. Software start-ups know they'll need to be nimble, iterate and improve, and react quickly to new opportunities.
"Ultimately, you need to transform the way government does its business, not just the IT system," explains Arcuri.
Be ready: Find the right partners and platforms
"When we talk about innovation within government, the ongoing challenge is having to do more with less and continue doing that into the future. It means being smarter and thinking further outside the box," says Burgess.
QPS was the first Australian police force to make the most of mobile technology to transform frontline policing, and has won a number of technology awards for its native iOS apps. Around 5,000 police offers carry iPads, which are equipped with the QLiTE app. It includes a dispatch management tool for non-critical calls, reducing police radio congestion by up to 80 per cent.
Be bold: aim for great, not just good
Innovation can be disruptive, or it can remove friction in incremental steps and both can add value. But Arcuri says he would like to see more of the former in government.
"I can't yet point to an Uber, Spotify or Snapchat in government, and for me that is the test. There are pockets of innovation in every portfolio, at a state and federal level, but the scope is narrow so the impact will be too. But I'm encouraged that government, especially in Australia, has shown a willingness to learn and apply these lessons."