Make sure remote workers have the information they need
Please note that we're no longer taking on new customers for the Decipha service mentioned in this article.

With working from home becoming the norm, how can you make sure workers have the information they need - no matter where they are?
A Government Department and a Big 4 Bank were just some of the organisations that solved their mail processing challenges by working with Decipha.

Key points
Remote working is here to stay.
Making sure workers have the information they need to do their job is a challenge.
A Big 4 Bank and a Federal Government Department turn to Decipha to solve this challenge by: outsourcing their mail processing, reducing their dependency on paper and maintaining their security levels.
As 'going to work' continues to mean walking five metres to the home-office, making sure workers have access to the information they need to do their job can be a challenge.
How a government department adapted
A Federal Government department used Decipha's services to optimise its complex mail service model to reduce costs, processing timeframes and risk.
The department's key challenges were
Inefficient national mail service model - which created an administrative burden for its mailroom staff across multiple Australian locations.
Expensive paper-based process - with records stored onsite and at third party providers. The process to obtain data from these records was both lengthy and expensive.
High risk of security threats in inbound mail and parcels - requiring a solution to protect its onsite personnel.
The solutions
Transition to a hybrid onsite/offsite model – with Decipha staff providing onsite services at eight client locations, with bulk mail digitally processed at six Decipha hubs across Australia.
Reduce the dependency on paper by digitising live mail and paper records.
An offsite security screening service at each Decipha hub nationally to scan inbound items.
The results
The department experienced an 18% reduction in its monthly mail processing costs as Decipha was able to scale resources to meet volume demands – resulting in the department only paying for the actual labour required rather than a set number of employees and hours.
How a Big 4 Bank responded
One of the Big 4 Banks also solved the challenge of delivering mail to a virtual workforce - while driving efficiency and reducing mailroom costs - by establishing a digital mailroom through Decipha and optimising the mix of onsite and offsite services.
Since 2015, Decipha has provided a national mail management solution for the Bank, delivering onsite services at six mailrooms and offsite processing at five Decipha hubs for the Bank's national branch network.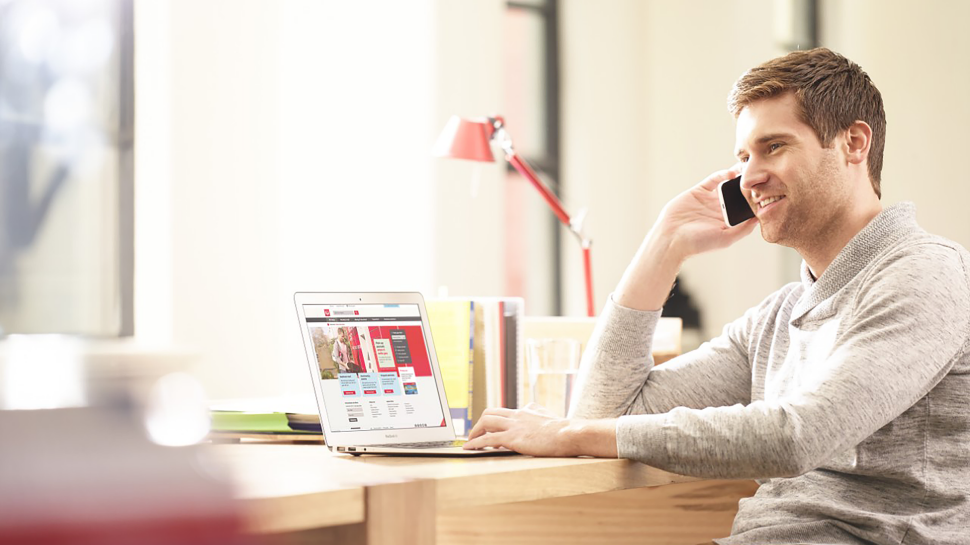 Solutions for working from home
In 2020, as the COVID-19 pandemic resulted in much of the Bank's workforce becoming virtual, a new approach was required to make sure inbound mail could still be distributed efficiently.
At the same time, the Bank was seeking to achieve cost reductions and back-office efficiencies in its national, mail management processes.
Decipha now processes the Bank's mail offsite and delivers it to staff electronically each day.
At key bank sites, an onsite presence is also maintained, to support corporate mailroom requirements.
Decipha now collects and scans the Bank's inbound mail and delivers it electronically to staff via SFTP, on the same day as it's received.
Decipha also reviewed and optimised staffing arrangements at the Bank's mailrooms and relocated four FTEs to Decipha's hubs across the country - to support digital processing and achieve a smaller onsite footprint.
Helping businesses stay agile
Getting business-mail into the right hands efficiently and cost-effectively is one of the challenges of the new, remote-working model.
If you need help making sure your team has access to information quickly and conveniently – no matter where they are – working with Decipha may be the answer.