Digital iD partnerships encourage online choice and confidence
As the number of online transactions grows, so does the need to verify who you are dealing with. Through its digital identity platform, Australia Post is working with a number of providers to create a secure solution for consumers, businesses and government. Margo Stephen, Head of Australia Post's Digital iD™ shares how.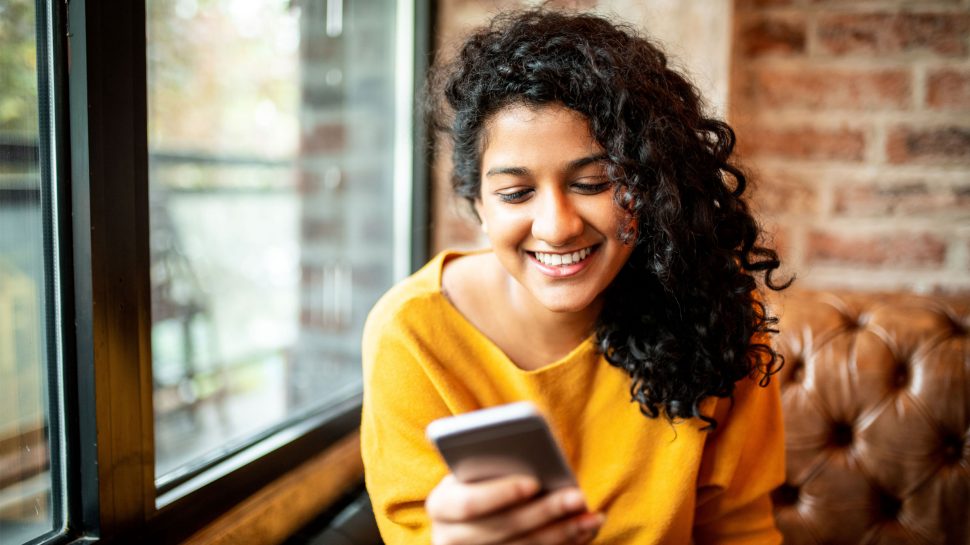 Key points
Australia Post's Digital iD™ provides simple and secure online identity verification.
Mastercard, eftpos and the Digital Transformation Agency are using Digital iD™ as part of their identity verification programs.
The shift to the online economy has accelerated in the wake of COVID-19 restrictions. And this structural change is likely to be permanent ¬– with predictions it will particularly impact retail trade, finance and insurance services, and education and training.
Consumers are asked to prove their age or identity in multiple ways and for a range of reasons – from buying alcohol1 to booking travel or accessing government services. These interactions are increasingly happening online, leaving both parties potentially vulnerable to the risk of fraud or cybercrime.
"As more services move online, particularly those requiring a higher level of trust, businesses and governments need a reliable method to know who they are interacting with," says Margo Stephen, Head of Digital iD™ with Australia Post. "At the same time, online consumers need to know that their sensitive identity information is protected, without it adding complexity to their online experience."
Stephen believes digital identity will be an important factor in enabling these secure online interactions. "We have had strong growth from both business and government, and from individuals who want to create a reusable and secure Digital iD™ on their smartphone," explains Stephen.
Australia Post has seen the number of consumers using its Digital iD™ service more than double year on year, while uptake by business and governments increased by 85%.
Digital iD™ is an accredited trusted identity service provider under the Trusted Digital Identity Framework (TDIF), and is currently the only identity provider offering users access to both government and private sector services.
For example, Australia Post is one of the identity validating platforms for the Australian Government's Digital Identity System.
This Digital Transformation Agency (DTA) initiative aims to provide an opt-in 'whole of government' digital identity credentials for Australians to use when they need to access government services. It is considered central to ensuring all government services can be accessed via digital channels by 2025.
Safer, simpler identity verification
The DTA and the Reserve Bank of Australia have both been pushing for more consistent and robust ways to validate identity online. By reducing the need for the traditional '100 points of ID' check across the economy, this can also help reduce the proliferation of credentials in an individual's digital footprint.
However, different requirements and levels of assurance are required for such a diverse range of applications. While Stephen notes Digital iD™ aims to be able to interact with all requirements, multiple standards and rules have made it more challenging to encourage adoption.
"Without a re-usable digital identity, consumers are often required to re-establish their identity multiple times for each service they use, and supply different types of information to meet the requirements of each one," she says.
"People just want to be able to access a service – they don't want to have to understand or navigate the rules of a particular verification scheme."
Australia Post's Digital iD™ is helping to resolve that problem. Consumers can instantly share their pre-verified identity information using their smartphone, anywhere Digital iD™ is accepted. Their data is encrypted, and they only share the information needed for the specific transaction.
"Digital iD™ provides a seamless verification experience that could be used for a range of purposes: such as account onboarding, financial applications, proof of age for merchants, or ensuring trust in a sharing economy service," Stephen says.
Stephen says the more services Digital iD™ can unlock, the greater the convenience for consumers. So Australia Post is proactively partnering with key commercial and government providers to expand Australia's digital identity landscape.
Partnerships set to expand access
The 'identity-as-a-service' market is still evolving. Recognising the growing need for digital identity and proof of age assurance, diverse organisations have emerged in the past year to effectively act as brokers. They are partnering with multiple identity providers to give consumers and relying parties more choice in how identity verification is embedded into online platforms.
"Different transactions will require different levels of assurance and attributes," explains Stephen. "For example, some may want to verify date of birth only whilst others may require biometric level assurance".
From a consumer's perspective, once they have completed the initial setup of their digital identity profile, the experience is the same regardless of this complexity. "Consumers complete their verification once on their smartphone. If a specific transaction requires more information, customers will receive a notification and be guided to provide it," Stephen says.
Australia Post is already collaborating with Mastercard on digital identity. The two organisations recently completed a pilot with Deakin University that enabled students to create a new digital identity with Australia Post before seamlessly and securely validating it through Mastercard's digital identity service, ID, all from the safety of their own homes.

eftpos' connectID is being designed to work within the TrustID Framework, which has been established by the Australian Payments Network, while Mastercard is developing its own framework that is global in scope but local in approach, interoperable between institutions and sectors, and ultimately ensures that people are the guardians of their data.
"Both have existing relationships with merchants, and can bring more relying parties into the ecosystem – so by working together we hope to grow the overall use of digital identities in Australia to help reduce fraud and improve trust in online interactions," says Stephen.
While schemes such as Mastercard's and eftpos' pilot programs transfer identity data, that data is only stored on individuals' smartphones and requires specific consent to share requested details with the relying party. This helps to protect all parties from potential hacker attacks.
Working towards digital trust and inclusion
"Multiple solutions are emerging, and it will come down to the relying party to decide which way to go," notes Stephen. She says Australia Post supports steps towards greater nationwide interoperability and consistency, as signalled by the recent decision to develop a national digital identity roadmap.
Enterprises and government agencies are able to directly integrate with Digital iD™ to provide a secure and simple way to verify their own customers and meet the requirements of th