Finding the right channel mix for inclusive government service delivery
Governments are increasingly shifting to digital channels to keep up with citizen expectations. But is simply moving everything online a viable solution? Deloitte's Byron Riessen and Australia Post's Regis Bauchiere share their insights on access and engagement.

As digital technology transforms the way we shop, bank and watch TV, it also increases our expectations of government and the way we access government services.
From the introduction of 5G to drones, driverless cars, AI and robots – the pace of change is accelerating. So it's never been more important for government leaders to ensure service channels remain inclusive and accessible for every citizen.
At a recent breakfast event in South Australia hosted by Australia Post and IPAA SA, Deloitte Principal Byron Riessen explained why citizens' needs have to drive decision-making when it comes to service delivery channels.
"The baseline expectation of citizens is to have a good experience," he told the audience of 20 government professionals. "In fact, an exceptional experience – just like they do on Netflix. Digitised forms and channels are not enough. People want to connect with government services when and where it suits them."
Digital experience platforms have made accessing government services more convenient and improved the quality of service delivery. A 2019 Deloitte Access Economics survey of government sector digital transformation leaders found that 80% of Australian government agencies saw improved citizen engagement after introducing digital service delivery.
Since 2014, the average number of government touchpoints each citizen experiences in a year has increased from 40 to 55. And 74% of these touchpoints are now digital, up from 60%.
But non-digital channel use isn't dropping off. In 2014, there were 290 million non-digital government transactions – in person, over the phone or via mail. In 2018, these had actually increased to 293 million.
Australia Post continues to see value in its physical presence as well, with 92% of Australians visiting a Post Office in a 6 month period in 2018. Remote and regional Australians, those over 65 years old, and those with no internet at home are among the most frequent visitors.
New channels in action
Australians are already experiencing the benefits of online service delivery when they lodge their tax returns. The ATO's chat bot, Alex, can receive simple text enquiries and provide immediate answers to common questions. But Byron is not expecting bots to take our jobs.
"New technologies will have the capacity to automate many tasks, but also create many new jobs," he explained, noting employment is growing in the roles that are hardest to automate: creativity, customer service, care for others and collaboration. These 'jobs of the heart' will always have a role in providing a human experience that can't be replicated by technology.
Overseas, government digital transformations have also seen impressive results. Estonia is a global pioneer, with thousands of government services now available online according to Regis Bauchiere, Australia Post General Manager – Identity Services
"Let's be clear, the numbers are spectacular. Only marriage, divorce and buying a new house are not yet accessible online," said Regis Bauchiere, Australia Post General Manager – Identity Services.
While Estonia's digital transformation occurred over the span of 20 years, Regis was involved in India's fast-paced digital revolution in a previous role with IDEMIA. Through their radical approach to implementing digital identities, 1 million citizens were enrolled every day to access online government services.
"We looked at it as a digital transformation project, but in reality it was much more than that. It was a profound change in India's society. The value proposition was to enable the poorest people to have their existence acknowledged for the first time, as a fundamental basic right," Regis said.
The major lesson from these digital transformations? The importance of a clear and convincing benefit for users. When the majority of the population is on board, you are most of the way to making change.
Australia Post has also made the most of a multi-channel approach through the provision of its National Police Check Service accessible both online and in-store. Digital tools have significant value, but sometimes work best when partnered with a physical option for those more comfortable sharing personal information over the counter.
Regis noted the results after more than a year of experience. "30% of people just walk into our store. They don't even try to access a police check online. 70% start online but only half finish that way – they then choose to complete over the counter."
Opportunities for improvement
A perceived lack of data security is a key barrier to technology adoption, particularly in relation to personal identity information. Users may often be willing to trade convenience for their personal data, but they also want assurance their information will be kept private. What's more, the Institute for Public Policy Research has also noted that, if managed well, digital access to government services can increase trust in government.
Physical channels remain relevant for governments who want to connect with all citizens and ensure equitable access to services. However, an omni-channel approach can sometimes be the most convenient, inclusive and reassuring – passport applications are just one example.
"You usually need a passport for a trip with your family, so you don't want to mess it up," said Regis. "People see value (in personal support) because if their photo is rejected, they need to do it again. So they like to go in store — we call it SOFI, start online finish instore."
So even as the majority of citizens lead increasingly digital lives, they still appreciate the value of personal connection and community. A physical, in-store experience can complement the ease of 24/7 online transactions – just as AI will complement the human skills a machine cannot provide.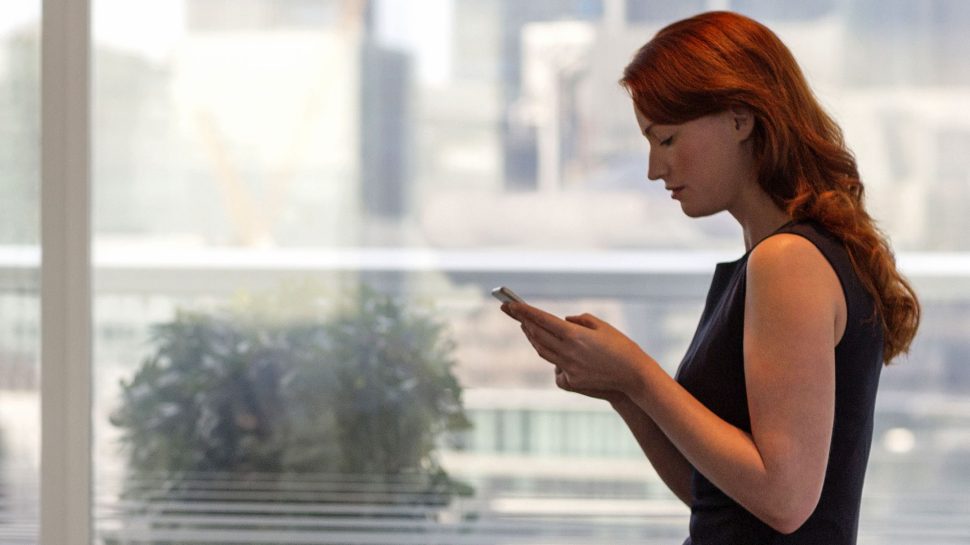 Need to make identity verification easier for you and your customers?