Why open standards matter for digital licensing innovation
It's hard to consider life without the internet - the largest source of knowledge and communication we've ever had that's also universally available in every language.
Now imagine how different the internet might be if it was a closed fortress. If it was accessible only by paid subscription to a single entity, locked into specific device preferences. That might have been the case had it not been for Tim Berners-Lee's vision for an open, de-centralised platform that everyone could be part of.
The web has been the catalyst for transformations in the way we work, shop, communicate and get things done. And open platform iterations continue to evolve – from Australia's new payments platform (NPP) providing the infrastructure for new banking experiences to the EU's General Data Protection Regulation (GDPR).
As Australia begins to experiment with digital licensing, the idea of an open standards model is just as important. If digital licence systems are created in a siloed, single-use environment, it's the consumer who will ultimately suffer.
"If each issuer creates their own model for how digital licences will operate, consumers are forced to manage different licence formats, inconsistent expiries and issuance or renewal platforms," notes Cameron Gough, General Manager Digital iD™ at Australia Post in its recent insight paper, Digital licensing: Towards 2030.
"But with an open standard, licence issuers and relying parties are freed from the complexity of supporting multiple 'wallet' platforms and licence types. It would be straightforward for an organisation to plug in, and issue any type of reliable credential," he says.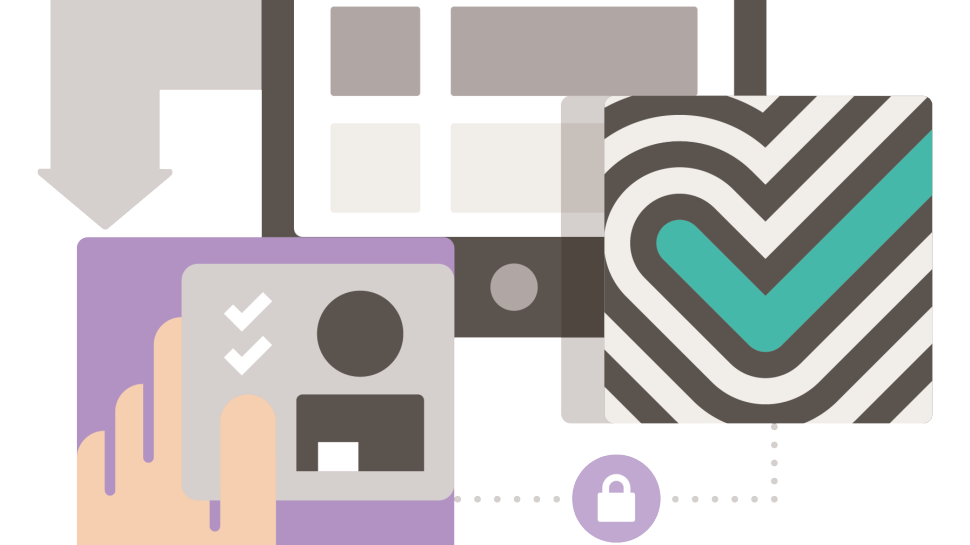 What will our licences look like in the next decade?
Our insight paper, Digital licensing: Towards 2030 takes a look at the global trends, challenges and success factors around this future.
New players in an open ecosystem

There's a difference between digitising an existing process – such as taking the application and issuing process for a specific state driver licence online – and creating a holistic licensing platform. And Dan Reynolds, Australia Post's Digital iD™ Head of Product, believes new technology levels the playing field so nimble startups can reimagine how these processes work – fast.
"We'll see a shift towards consortia-led engagements, bringing together government, start-ups, academics and trusted providers," he explains. "They'll demonstrate and then agree on an open standard for participation, and the other organisations can jump on board for their own scenarios."
This collaborative approach is imperative if you want to thrive in the next wave of technology, according to Reynolds. "Previously, organisations could operate in a silo. But the winners of the next tech revolution can't act as an island with centralised control. And they'll need to commit to shared principles for consumer privacy and control."
For example, MIT has partnered with local software developer Learning Machine to provide students with a tamper-proof diploma via blockchain technology. It was built using an open-source toolkit, Blockcerts.
"One problem MIT had was verifying prior learning for international students," says Reynolds. "They were looking for a way to reduce dependence on a registrar's office as an intermediary."
The solution encrypts the data, but allows students to share it with other institutions or employers around the world, using a public-private encryption key pair. Reynolds believes this could have direct application to many other types of credentials.
Keeping the consumer front and centre
Unless a new tech solution is both secure and mobile, early adopters won't trust it. "Trust today is interesting, because we now tend to trust the tech platform more than the institution behind it," comments Reynolds.
He emphasises that digital licencing's consumer value proposition needs to balance security and portability, and it's important to ensure an open platform doesn't mean that data is open to all.
"The technology will only succeed if consumers adopt it. We shouldn't lock a consumer in with a closed standard that prevents them from using their preferred device or application."
Open standards also create more opportunities for global interoperability. Digital licences need to be easily verified readable and in other states and countries, for instance when hiring a car or as proof of age.
Unlocking a new world of possibilities
When CERN (the European Organization for Nuclear Research) released the underlying code for the web on a royalty-free basis, it unleashed unprecedented waves of innovation. One of the latest waves – the peer-to-peer and sharing economies – proves technology can enable trust between strangers on a scale that wasn't possible before.
Importantly, the same approach should be taken when it comes to digital licensing, and an underlying open credentials platform. An open credentialing platform, allowing developers to easily extend has the potential to deliver innovations that we haven't yet imagined.
"As soon as you move to an open system, new ideas flourish," says Reynolds. "If we can put licensing and credentialing into the hands of smart, creative people, we can empower them to come up with amazing solutions."
Importantly, an open standards approach requires leadership. Given that many traditional fintech models depend on monetising data monopolies, it won't happen by happy accident. But organisations including Australia Post's Digital iD™, Identity.Foundation and Enterprise Ethereum Alliance, are all demonstrating the potential of different types of technology and open framework models.