In difficult times, human connection matters
Many service providers have quickly adapted to the current environment by moving online. But how do you maintain a human connection in times of crisis when interactions are often screen-to-screen? Learn how some organisations are using non-digital channels to connect with those who need help most – and create strength within communities.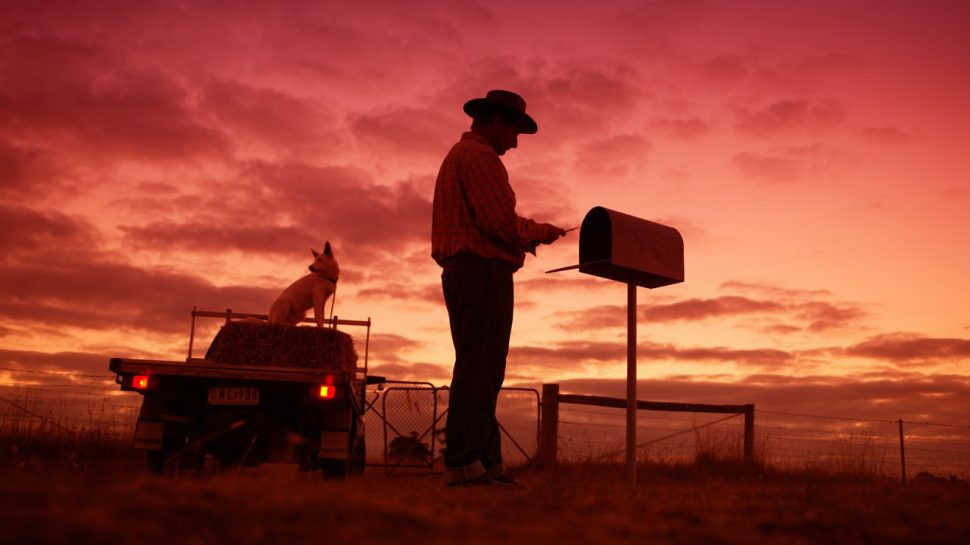 Key points
Human connection plays a big role in mental and physical wellbeing.
Physical communication is often a tangible way to show care and empathy.
Local Post Offices can provide emotional and practical support in a time of crisis.
As physical distancing has become part of everyday behaviour in Australia, many people have realised just how important physical connection is to our emotional wellbeing.
Out of necessity, many essential services have quickly shifted to online or contactless delivery. Before the COVID-19 pandemic, universal telehealth was seen as a massive project that would be years in the making. But out of necessity, the way Australians access healthcare changed in a matter of weeks. By April 20, more than three million patients had used Medicare Benefits Schedule-funded telehealth services – via phone or video call.
From telephone GP visits to specialist consults via Facetime, patients have embraced telehealth and doctors are calling for it to become a permanent part of healthcare delivery.
This contactless technology may be safer for medical staff, patients and practitioners – and it can also provide vulnerable, remote, rural or isolated people with services they may otherwise be unable to access. However, there are still some conditions that still need face-to-face assistance.

Schools and universities also had to rapidly transform traditional lesson plans into 'learning at home' packs and video school classes. And in the process, the extent of the digital divide in Australia was uncovered. More than 2.5 million Australians are not online, and as many as one in six children live in households below the poverty line. For them, internet and a home computer are simply unaffordable. With libraries also closed, those students were unable to connect with their teachers or homework.
While digital channels have proven valuable during this period, physical channels will continue to be important for how government, not-for-profits and other organisations communicate with Australians.
Delivering hope in hard times
"This period of time will go down in history," says Rural Aid's CEO John Warlters. "We've seen devastating drought, then the bushfires, in some areas floods, and now a global pandemic. But what it has done is show how resilient and generous Australians are. Putting their hand up to help when it's needed."
He says that while our lives may now be much more online, we'll never completely replace the need for human contact. That's what inspired Rural Aid's Christmas 'Write to a farmer' campaign two years ago and now the Rural Aid 'Dear Farmer' campaign that can share hope through a physical letter or online.
"Everyone needs to know someone out there cares about them," he explains. In 2018, Rural Aid sent out 3,500 letters to farmers from school kids, covered in glitter.
"Last year, it was over 10,000 – even corporate executives sat down and wrote a letter in their boardroom. Taking that time to put your thoughts down on physical paper is very powerful for the person receiving it."
This simple act of kindness has had a life-saving impact. "We've had many heartfelt letters back from farmers, telling us how much it means to them, but one really stands out. A dairy farmer in Northern Victoria was experiencing some tough personal challenges. And, something compelled him to check the mailbox. Inside there was a letter from a little girl in Sydney."
Knowing someone else was there for him gave him hope – and he contacted Rural Aid and got the counselling he needed. Rural Aid is well-known as a rural charity that delivers hay, water, financial assistance and counselling (via telephone and face-to-face).
Physical mail can help create an emotional connection as many feel it's more genuine in a digital world. In a report commissioned by Australia Post, in conjunction with Accenture, 38% of consumers say mail makes them feel important.
But it is also an effective channel to reach a less digitally-connected audience – as Australian Red Cross found when it came to Australia Post with a dilemma. Farmers hadn't been applying for funding grants that could really help them in Queensland and they needed to build awareness of their Drought Relief Assistance program.
Targeted postcard drops to drought-affected areas helped spread the word to those who may not have otherwise heard about the program, and there was an uptick in applications for help.
"It was a really useful initiative – anecdotally, we've heard that some people in need would not have known about the program or realised they were eligible, if they hadn't received the postcard," says Antoine Chandonnet, Australian Red Cross Community Recovery and Development Officer.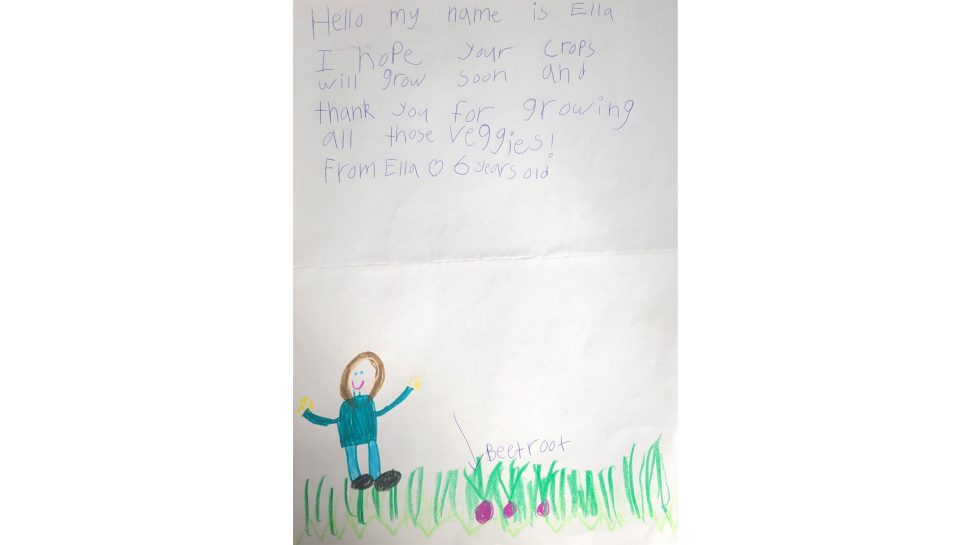 Supporting communities through a crisis

When people are feeling vulnerable, as many do now, they often depend on their neighbours and community. During Australia's devastating 2019/20 bushfires, many of Australia Post's retail outlets, including 2,900 licensed post offices (LPOs), played a vital role in servicing impacted communities.
Effectively one of the largest small business networks in the country, these LPOs represent around two-thirds of the Australia Post retail network and may be run solely as a Post Office or in conjunction with another business, such as a newsagency or convenience store.
"Our people are also part of the communities hit hardest by the fires – their customers are neighbours and friends," says, Australia Post's Community Partnerships Manager – Disaster Lead Emma McClements.
Bateman's Bay Post Office on NSW's south coast is just one example. "Locals relied on the Post Office as a link to information, a place to use the internet, and even a source of power when electricity was cut," she says. "They came in to charge their phones and get cash out. But they also just wanted someone to talk to." With 460 homes lost in the Batemans Bay area , many also needed practical assistance – such as Mail Redirection and Mail Hold.
With the majority of Australian banks now using Australia Post's Bank@Post service1, Post Offices also enabled banks to give their customers access to emergency funds during a crisis at more than 3,500 locations across Australia. More than half are in rural or regional locations, where the Post Office may be the only place to bank for miles.
Australia Post has also helped get money to those in need quickly through our disbursements service. This gives agencies distributing relief funds the ability to send a barcode to eligible recipients via their phone, email or even letters, so that recipients can collect their emergency cash at the Post Office.

"We see ourselves as the 'teller of the nation'," says Bob Hooper, Head of Banking and Distribution at Australia Post. "We can help our banking partners provide an in-person service to more of their customers, and we're proud to