Designing a digital experience for Generation Z
Born between 1995 and 2010, Gen Z is now coming of age – the oldest members of this digitally-connected cohort turn 23 this year, and there are now 4.5 million of them in Australia.
"Gen Z doesn't buy products, they buy experiences," comments Steve Forbes, Product Manager for Australia Post Digital iD™. "Technology needs to fall into the background, so it doesn't get in the way of their objective. That means extra effort to ensure that the 'experience' is regularly reviewed and improved - and enterprise and governments should be investing heavily in nailing the user experience."
So what does this mean for designing the next generation of digital experiences? Australia Post's recent Keypass in Digital iD™ pilot in Fitzroy, Victoria, has shed more light on what really matters to Gen Z and how to manage this significant generational transition.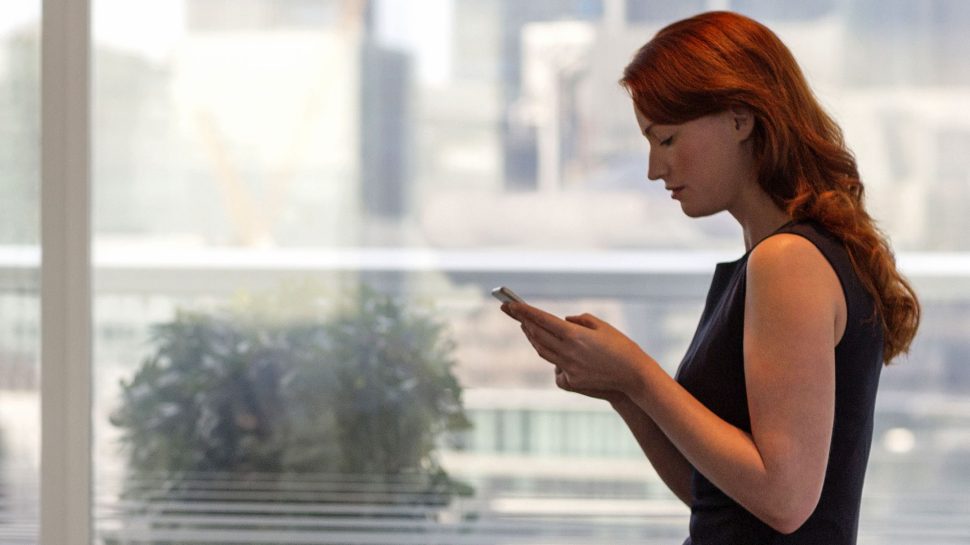 Need to make identity verification easier for you and your customers?

A new proof of age option

Not every 18 year old needs or wants a driver licence but they do need proof of age ID to enter venues or purchase alcohol. Australia Post's Keypass card is one option and is accepted throughout Australia.
However, as a physical proof of age and identity card it won't necessarily meet expectations of the next generation coming of age. Gen Z spends more time on their mobiles than any other demographic as a primary way of interacting with the world. They're also more likely to use it for mobile payments. In fact, 35 per cent of Gen Z said they'd consider switching banks if it meant they could access a specific digital wallet like Apple Pay or Google Pay.
It's not hard to see a future where the physical wallet is no longer needed, especially if they want to travel light and focus on enjoying the night.
So Australia Post, with approval from the Victorian Minister for Consumer Affairs, Gaming and Liquor Regulation, piloted a smartphone version of Keypass, powered by Post's Digital iD™ platform.
During the four month pilot period in Fitzroy's entertainment district between September 2017 and January 2018, 140 consumers and 50 venues tested whether digital identity could be used for these 'in person' ID moments, and whether there was an appetite for a digital proof of age application amongst consumers.
The results were conclusive. It worked effectively and conveniently for patrons and venues, and Keypass in Digital iD™ was approved as an authorised evidence of age and identity document in Victoria. It's now also accepted in Tasmania.
"Keypass in Digital iD™ is exciting, because it enables people of all ages to prove their age and carry it on their mobile," says Steve. "We are seeing more of the items in our wallet moving into our phones, only a swipe away. Venues that accept and scan Keypass in Digital iD™ will also be able to verify the legitimacy of the ID."
Convenience plus security
Although the pilot numbers were capped at 140, over 1,100 enthusiastic consumers volunteered for the trial. They were keen to be seen as early adopters who helped shape a product they would use frequently. International students were especially keen, as many currently need to carry their passport with them as proof of age and ID.
There was overwhelming consensus that it was convenient, easy to use and they were comfortable with using it as an alternative.
"Their primary focus is 'make my life easier!'" says Alana Gibbs, Product Manager for Digital iD™. "Convenience is the driver for students, if they can simply prove who they are using their phone they don't have to worry about losing their international passport or driver's licence. They want to know that their information isn't going to be shared without their permission."
Edward Dostine, Community Manager with Airtasker, notes that placing value in convenience doesn't necessarily mean a trade off in security.
"It's not a zero sum game. If individuals have a reputation passport on a marketplace, they feel safe in their decision to let people into their homes with Airbnb or have strangers drive them via Uber." Airtasker does this by using Digital iD'™s badge among others for history checks, trade licences and identification checks.
Venue owners and managers were also supportive, noting they've seen an increase in 'tap and go' mobile payments from patrons. Moving ID to a digital platform is simply a matter of time, as far as they're concerned.
Creating a smarter, more connected community
Having also worked with Uber and Deliveroo, Edward is close to this generation's demands. He believes they're now used to being catered to by the 'Uberfication' of services, and are more trusting of platform marketplaces than previous generations.
"The rise of Gen Z is forcing brands to rethink how they structure themselves in the marketplace. They expect on-demand services from the convenience of their smartphone, rather than their laptop – which is why it's important for companies to invest primarily in their android and iOS teams and UX."
He believes shared services models like Airtasker are the key to a smarter, more connected community, as the efficient pooling of resources appeals to the youth segments.
"The companies I'm excited about at the moment are using their influence and reach to do good things through clever community management and activism – like Patagonia and Airbnb. Others engage heavily with their users through social media and eDMs to build an evangelical following."
So what will this brave new world look like by the time their younger siblings, Generation Alpha, comes of age in 2028?
"With the current rate of change increasing, current models and technologies will surely be replaced. Throw in artificial intelligence, blockchain and Elon Musk, and who knows what's possible!" Edward says.