Oz Hair & Beauty sees uplift in NPS after offering shoppers alternative delivery options
Oz Hair & Beauty understood that the last mile delivery experience could significantly influence customers' brand perception. So it began offering them a better delivery experience through Australia Post's Collect service.
In Australia, an estimated 63% of addresses belong to houses and 30% to apartments. The latter can make parcel deliveries tricky when customers aren't home and there isn't a safe place to leave the item.
Previously, the only alternative was to slip a card in customers' mailboxes letting them know their parcel was at the nearest Post Office. But this often led to lower NPS for the retailer.
Oz Hair & Beauty was among the many retailers facing this challenge after it launched its online presence in 2012. Since then, it has expanded in size, offering and capability to become a leading Australian online retailer of premium hair and beauty products.
Co-owner and Chief Operating Officer, Guy Nappa, says delivering with Australia Post from the very start was a "big tick" in their customers' books. "Having a partner that's associated with trust allowed our business to do really well and meet customer satisfaction."
As eCommerce picked up in Australia and competition intensified, Oz Hair & Beauty began exploring other ways to differentiate themselves in the market by improving their customer experience. Then in September 2020, Guy received word from his Australia Post account manager about a new Collect service that offered alternative delivery options.
It was the point of difference that Oz Hair and Beauty had been looking for.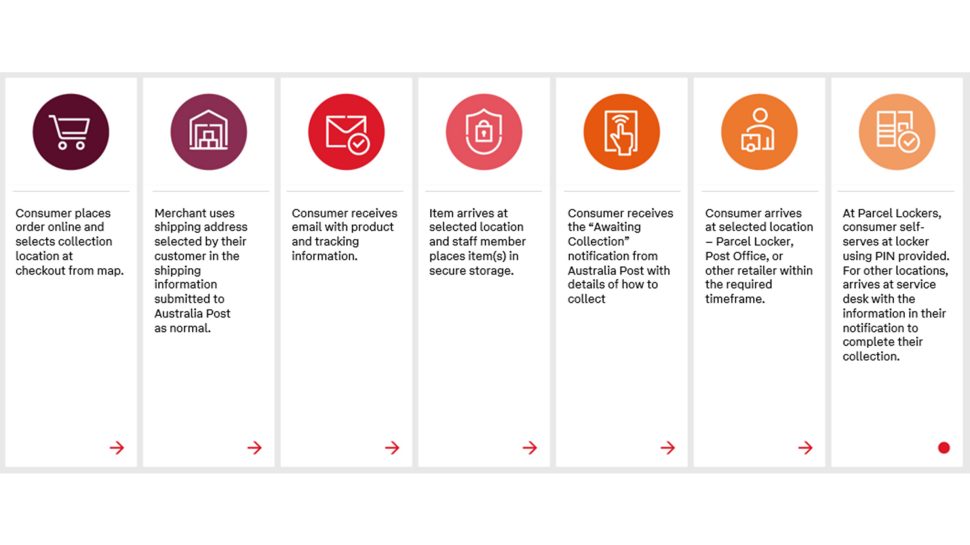 More choice, more convenience
Australia Post's Collect service enables customers to choose their preferred collection point at the checkout based on location and opening hours.
The collection points network covers 4,700+ locations, including Post Offices and 24/7 Parcel Lockers. New locations are added on a weekly basis.

The Collect service seamlessly integrates into merchants' shopping carts as a widget, API or Shopify plug-in.
Customers choose an alternative collection point at the checkout which is then automatically filled out in the delivery address field. They can track their parcel and are notified when it's ready for collection at their chosen location.
In Australia Post's inaugural 2021 Delivery Experience Report, 49% of shoppers said a wider network of collection points was important to them.
According to Australia Post's Product Manager of Collect, Abdul Rehman, offering a choice of collection points helps drive sales and checkout conversion rate.
"The overall delivery experience plays an important role in which retailers customers shop with. And a key advantage of the Collect service is that customers don't have to register to use it.
"The success rate of the Collect service depends on how well it's presented at the checkout. We've found that retailers who implement this well usually see an immediate uptake of 4-6% for this service. We expect this to grow over time as customers get more familiar with the service."
The Delivery Experience Report found that the Net Promoter Score (NPS) doubled when customers chose to send their parcel to a Post Office. They also collected their parcels twice as fast than if they were carded.
Abdul says, "When the customer chooses their delivery option, that translates into having control over their delivery by being able to pick a location with opening hours that suit their lifestyle. When they get carded, they don't have control over where their parcel is sent."
Guy says he immediately saw the Collect service as a "definite winner" for customers and a way to grow their Click & Collect network for free.
"We wouldn't have to put any resources behind our retail footprint and the Collect service would give us a competitive edge by providing customers more delivery choices at the checkout."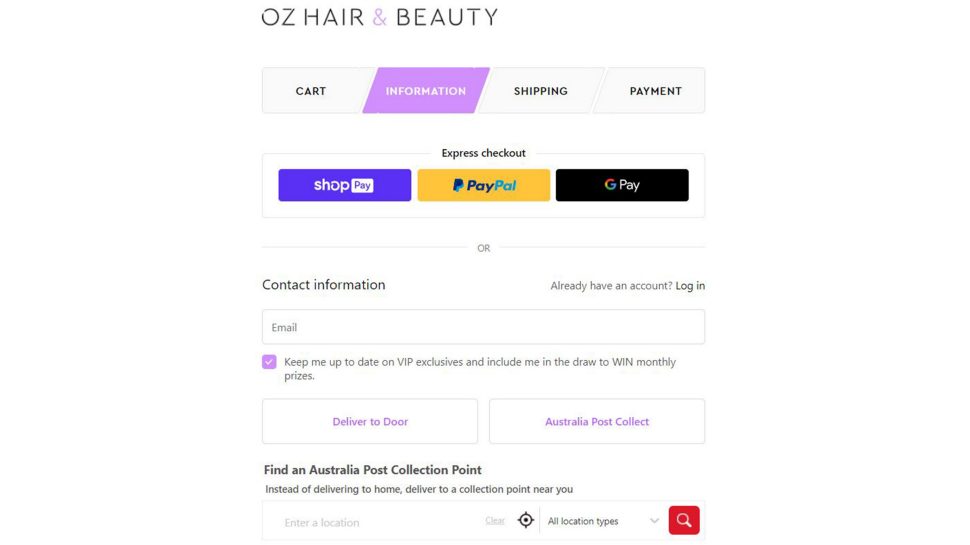 A higher NPS and a better last mile experience
Oz Hair & Beauty integrated the Collect service into its checkout in December 2020. It was another demonstration of their commitment to provide customers with exceptional service by offering the widest range of delivery options to suit everyone's preference.
"The most important thing for us during the integration process was making sure that customers had a seamless experience at the checkout," Guy says. "The integration process itself was very good and smooth. Australia Post was on hand to iron out any issues and very responsive."
"The only concern we had was whether slightly changing our checkout page to feature the Collect service option would lower our conversion rates. We were really happy when it didn't."
The Collect service boosted Oz Hair & Beauty's overall NPS by 8%. The service also produced higher NPS scores in comparison with other services. Customer who addressed their parcels to a street address but were carded, reported a significantly lower NPS.

First time delivery rose by 20% between July 2020 and June 2021. In July 2021, Oz Hair & Beauty received a perfect NPS of 100 for the Collect service which is testament to the growing popularity of this service.
"We can sit here and say that Collect is a great service but the fact that customers are taking it up and having a positive experience means it's doing everything we want it to," Guy sa