How an emerging cashless society is changing payments in Australia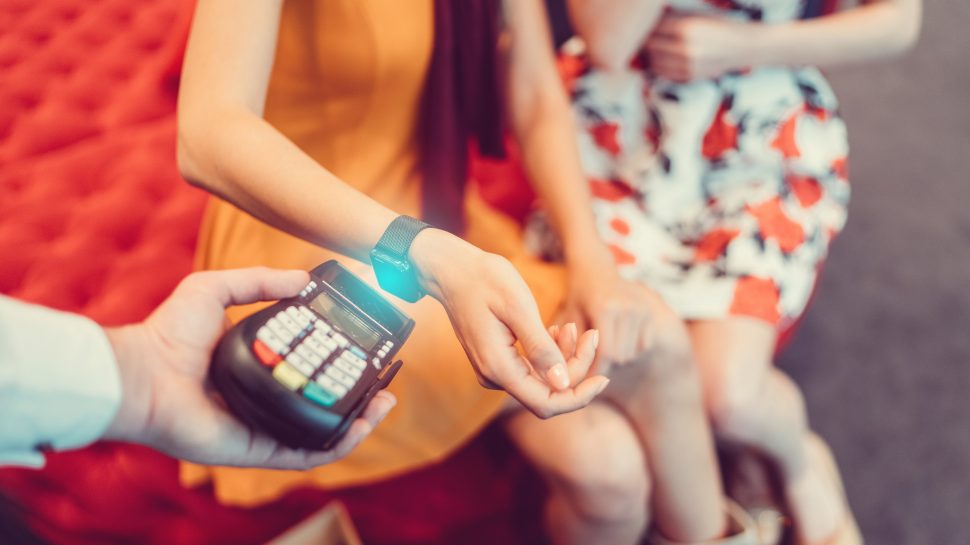 Australians are using less and less cash and can expect a wave of innovative payments technologies from next year when the new payments infrastructure is introduced.The Reserve Bank of Australia's (RBA) latest survey on how Australians spend found consumers are increasingly using their debit or credit cards instead of paying in cash or writing cheques.
The RBA's 2016 Consumer Payments Survey shows the number of cash transactions has declined sharply over the past decade. In 2007, some 69 per cent of all transactions were made with cash, but by the end of 2016 this had dropped to 37 per cent.
Instead, the use of credit and debit cards has doubled to 52 per cent of transactions. Cash still tends to be favoured among older and low-income Australians, the RBA says.
In fact, card transactions have become so ubiquitous that a handful of businesses no longer take cash. At Spice Alley in Sydney's Kensington Street, Chippendale, none of the restaurants accept cash, with the CEO Marcus Chang explaining that cashless payments are more secure, quicker for consumers and reduces bookkeeping.
The decline in cash is in part driven by the sharp rise in cashless payments. According to the RBA, 'tap and go' payments make up over 60 per cent of all card payments at point-of-sale.
However, while more and more small payments are being made with contactless 'tap and go' cards, cash is still often used for lower-value transactions and accounts for a significant share of payments for some segments of the community.
According to the RBA, cash still tends to be favoured among older and low-income Australians. As such many retailers, including Australia Post, continue supporting those who prefer paying in cash while offering consumers a diversity of payment options.
Very few smart phone payments
However, despite very high rates of smart phone penetration in Australia, mobile phone payments make up only 1 per cent of total payments, with the RBA saying most consumers are satisfied with their current payment methods.
Catherine Batch, an associate at the Payments Consulting Network, says Australians tend to stick with tried and true payment methods which they know are safe. They will need incentives such as loyalty points to switch payment methods. "You can change people's behaviour by offering really easy understood benefits in loyalty programs," she says.
Mobile payments are fast gaining traction in South Korea, where retail giants such as Shinsegae Group, Lotte Group and Hyundai Group actively launched and promoted their own payment solutions through their outlets and enjoyed rapid share gain. Batch says banks, retailers and phone companies in South Korea have all cooperated to create compelling loyalty offers for consumers.
In Australia, payments innovation will be boosted by the launch of the New Payments Platform in January next year. The NPP is a new payments infrastructure build by a consortium of commercial banks and the RBA that will facilitate instant, data-rich payments.
"I think we'll see some exciting things being launched within Australia and people may have thought of them a few years ago but they're waiting to have them ready to release based on waiting to see what NPP produces," Batch says.
Instead of users having to wait overnight or longer for cash to move from the payer's to the payee's bank account, it will happen in a matter of seconds. Payers will be able to make payments using the recipient's mobile phone number or internet address rather than their bank account number.
And instead of data being limited to 18 characters, payments can be accompanied by a large amount of information and even have documents attached to them. This has many potential applications, including making for easier reconciliation of payments by businesses.
Banks working on new payments applications
All the major banks are developing their own NPP applications – known as overlay services – but BPAY will be first to market with Osko. The service will let people to pay in real-time with funds available almost immediately, regardless of their different financial institutions and time of day or week. It will also enable people to send a 280-character description with their payment, making it easier for both parties to know what the money is for.
Interestingly, online purchases made up only 13 per cent of payments in 2016, unchanged from three years earlier. While the use of cash is declining, demand for cash remains strong. At November last year there were around 1.5 billion Australian banknotes in circulation, worth $73 billion.
"Cash has a number of attributes that may be valued by end users," the RBA says in its payments report. It has near-universal acceptance, facilitates simultaneous exchange and instantaneous settlement, is convenient for person-to-person payments, can still be used at times when electronic payment methods are unavailable due to internet or electricity outages and is anonymous.
Batch expects cash will remain part of the Australian economy for another two decades and adds that government intervention will likely be necessary for Australia to become totally cash free.